We've just got back from INBOUND16 in Boston and what a week we had. With dozens of new HubSpot product announcements, hundreds of seminars to learn from the best in the industry, and endless networking opportunities with over 18,000 Inbound Marketers from all around the world.
We're very excited to share our favorite moments and what we learned over the next few weeks as we're going to share as much as we can on a series of blogs.
In this blog we'll share what's new with the HubSpot platform, as it continues to integrate and expand into Content Management, Marketing Automation, Inbound Marketing and into Inbound Sales with its CRM and sales tools. To bring all this together, HubSpot introduced us to the concept of the Technology Growth Stack.
As more companies are looking for a technology advantage to help grow through sales and marketing, we've noticed a movement away from multi-point technology solutions from a diverse range of vendors. To this end, HubSpot have introduced us to the concept of the Growth Stack - a more integrated, helpful, and connected stack of technology tools. And from what we've seen so far, the HubSpot platform is positioning itself as the ideal growth stack for small to mid-sized organizations.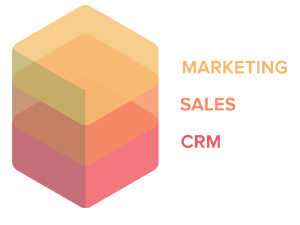 The HubSpot Growth Stack consists of everything a company would need for growth right out the box - the HubSpot CRM, HubSpot Inbound Marketing, and HubSpot Sales.
Here's a list of some of the product updates that were announced this week from HubSpot at INBOUND16.

HubSpot Visual Workflow

As you become more adept at Inbound Marketing, your lead nurturing activities will become more sophisticated and complicated. Even though we like the current workflow logic, HubSpot has rebuilt its Workflows editor from the ground up, with a fresh new visual interface that's easier to to learn, easier to use, and simpler to share.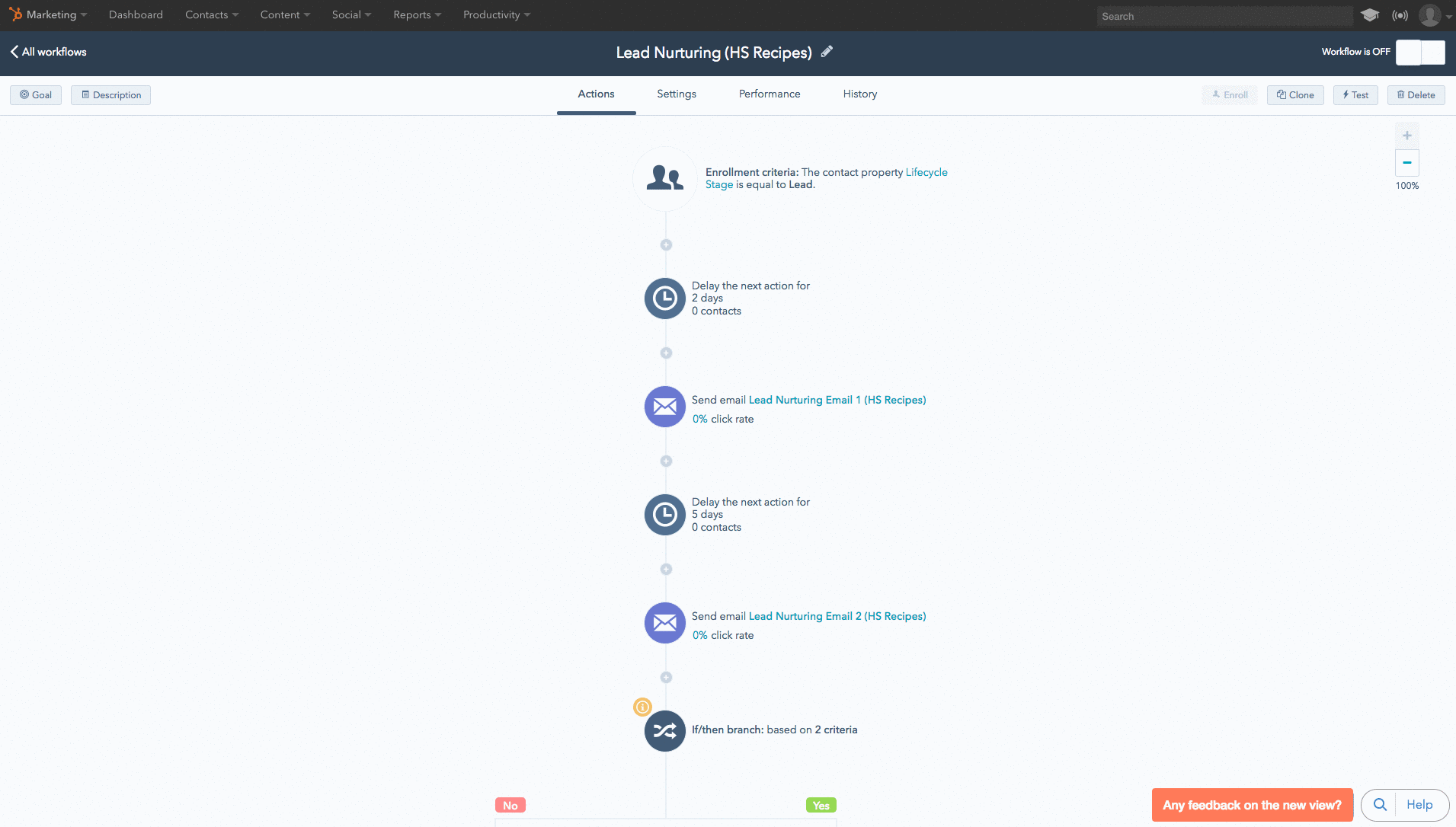 With the new visual workflow editor, you can easily see a holistic view of your entire workflow, or zoom-in to optimize individual branches.
HubSpot Web Analytics
Yeah - we like this improvement a lot. HubSpot reporting will get a new web analytics dashboard. This update is important as it brings the top-of-funnel metrics --- bounce rate by device, new vs. returning visitors, and more --- into HubSpot, giving you actionable insights into the health of your website in an easy-to-use interface. The new dashboard will be available in the coming months.
HubSpot Composer

Composer is a new collaborative writing tool that helps you focus on creating the content your audience wants, and not worry about the style and format. You can now easily collaborate and have conversations with your team to review your content before it's entered into the blog.
HubSpot Projects

The focus on team collaboration starts with Projects, a new in-app productivity tool that rallies your team around a shared set of tasks, helping you set owners and build timelines for your marketing campaigns.

Projects features pre-built Templates, that guide you through the execution of countless Inbound tactics, helping you go-to-market faster than ever.
HubSpot Collaboration

You can now communicate with colleagues directly in HubSpot, simply by @-mentioning them. This works within a contact's timeline, or on a draft piece of content and more. It helps cut down on email and allow you to chat and work all in one tool.
HubSpot Mobile App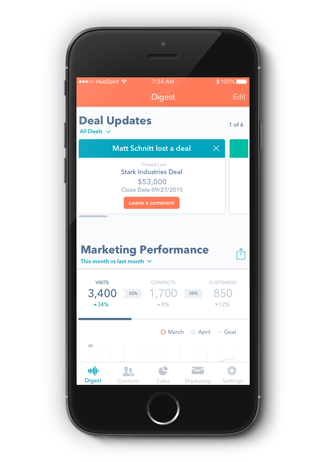 We have a client who will be very happy for this new product. The new
HubSpot Mobile app
gives you a view into the full lifecycle of your contacts, from top funnel marketing efforts to in-progress deals and sales tasks.
Download our new app today in the App Store. Grab the new iOS app from the App Store
HubSpot Meetings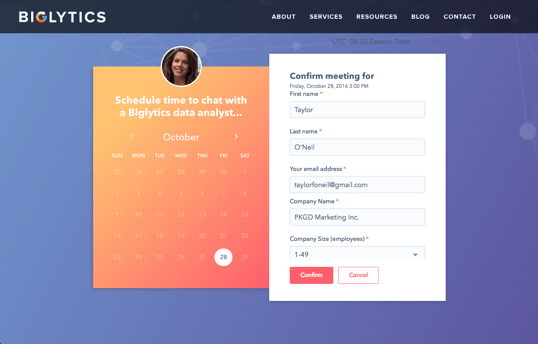 HubSpot Meetings is a feature of HubSpot Sales, and syncs with your Google gmail or Office 365 calendar, so you can easily share your most up-to-date availability with prospects via email, or on your website. Meetings is currently available to all HubSpot Sales Pro users.
HubSpot Messages

Messages lets you chat with website visitors in real time. And custom targeting means you can chat with the right people at the right time. Conversations are easy to manage, and automatically sync back to the contact's timeline in HubSpot CRM. Messages will be rolling out in Q1 of 2017 as the newest feature of HubSpot Sales Pro.
HubSpot / LinkedIn Sales Navigator Integration
HubSpot is now a LinkedIn CRM partner. This integration brings LinkedIn Sales Navigator features right inside of HubSpot CRM and will be available in 2017.
HubSpot / Facebook Ads
Ads ROI is a big deal. Most marketers and advertisers really struggle to understand the real ROI of their individual ads and campaigns. However, knowing your ads ROI unlocks a massive opportunity to optimize your ads for more revenue. With the data we have access to in the deals of CRMs connected to HubSpot, we're now able to surface an exact ROI for your ads campaigns.
Soon you'll be able to add Facebook ads directly into your Inbound campaigns. Through a partnership with Facebook, HubSpot will pull their ads into HubSpot ads as soon as Q1 of 2017.

Facebook in HubSpot Ads means we can show you a closed loop view of your campaigns, including automatically surfacing leads and ROI for all ads. This rounds out our integrations with the top ads networks, giving you the power to quickly test and assess your investment in paid media and make the right decisions.
HubSpot Collect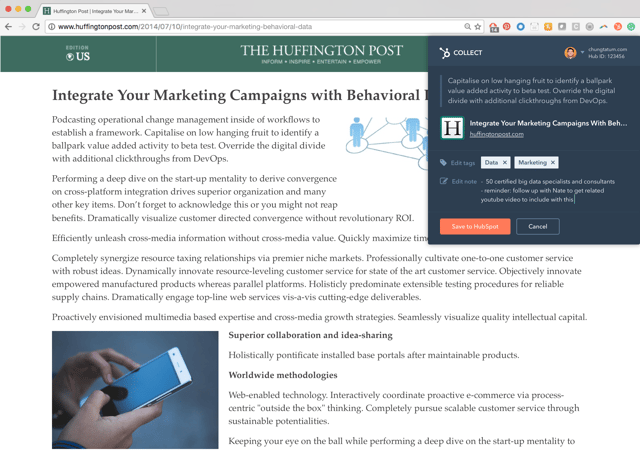 Collect lets anyone clip, research, and publish content you find across the web. This mean it's easier for your team to come together on ideas and you'll bring more of your big ideas to life.
Content Strategy

With HubSpot's Content Strategy tool you'll be able to focus on a proven content and SEO strategy by placing topics first. Decide what topics to write about and before you write a single word HubSpot will help you validate your suggestion, or explore other ideas. With this knowledge you can stop guessing and start knowing exactly what content will work.
HubDB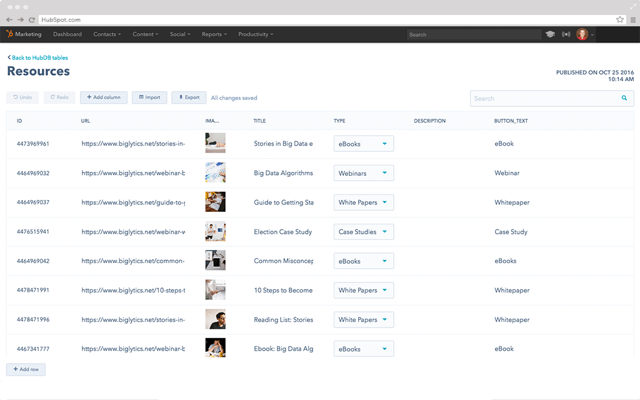 If you're a marketer with a big catalog of products, or a team member page, or even automotive/real-estate listings, you've undoubtably felt some pain around making changes to your website. HubDB is a database-driven solution for pages in the HubSpot Website Platform.

With this new tool you can power your product listings, team resources, events, and website with HubDB. Connect your website to your entire funnel and drive growth from visitors to customers.
Accelerated Mobile Pages (AMP) for HubSpot Blog
You often only have a few seconds of a mobile users attention, before they move onto something else. If you have blog content that uses those few precious seconds to load, you may lose them.
Thats why there is AMP or Accelerated Mobile Pages within the HubSpot Blog tool.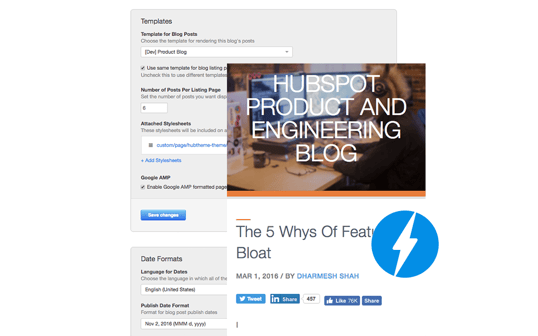 This addition instantaneously loads blog content for mobile visitors and helps to increase the discoverability of your content in search as Google will be giving priority search ranking to AMP pages.



As you are well aware, the speed of change with Inbound Marketing can be daunting, therefore having a technology partner that provides the full technology growth stack and keeps with the updates is an excellent solution. The HubSpot platform is quickly evolving and improving to make your life easier, your marketing more powerful and, in turn, your customers happier.

We're very happy to begin using these new HubSpot features, and we can't wait to help our clients make the most of these new tools as part of their technology Growth Stack.
THE BRIT AGENCY is a B2B Inbound Marketing Agency providing Inbound Marketing, Inbound Website Design and Inbound Sales services to companies around the world. We're focused on growing website traffic, qualified leads and sales, using the Inbound lead generation and marketing automation process.
THE BRIT AGENCY is a certified Gold Tier Hubspot Partner, a HubSpot COS certified Inbound Website Design Agency, a Shopify eCommerce Partner, and a certified "Google Badged Agency Partner". We have offices in Toronto and Barrie, Canada, and Salisbury, UK.