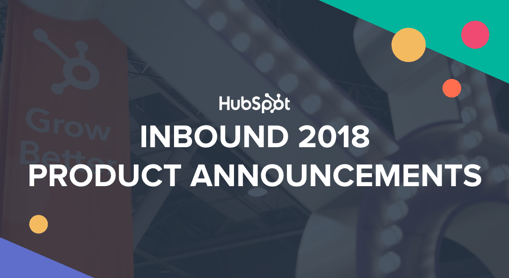 Join us - Thursday, September 27th at 5:30pm, at our Fall Toronto HUG Meet-up, where we are sharing the new product round-up on the major HubSpot product announcements and trends made at this year's Inbound 18 conference in Boston!
The Toronto HubSpot User Group HUG is one of hundreds of HUGs run by volunteers in cities around the world.
The Toronto / Southern Ontario HUG is led by David Terry (CEO of The Brit Agency), and features top HubSpot HQ guest speakers, and an opportunity to network with like-minded Inbound Marketers and users of the HubSpot platform.
We have free quarterly meetups in downtown Toronto, in a professional environment, and anyone is welcome to attend.

Join Us - September 27th, 2018!
Agenda:
5:30 pm - Networking
6:00 pm - Presentations
7:30 pm - 8 pm - Q&A - Wrap-up and Networking
Reserve your spot now as space is limited!
Where: - The Toronto HUG will be at our new location, The Vault - iQ Office Suites, 250 University Ave, (The Lower Secret Level Of The Old Bank Of Canada Building).
Invite a Friend - Let's grow our Toronto HUG membership - Bring a fellow HubSpot / Inbound Marketing friend - Everyone is welcome!
About the Toronto HUG
Toronto HUG is a user group for HubSpot fans, prospects, customers and Inbound Marketing enthusiasts located in the Toronto, GTA, Southern Ontario area. The group co-ordinates regular networking events and training sessions to discuss Inbound Marketing, Inbound Sales strategies, new technologies and techniques using the HubSpot software platform.
Registration:
Toronto HUG Website - https://toronto.hubspotusergroups.com/
Who should attend?
Well, you for starters! The Toronto HubSpot User Group is a community for HubSpot Users, marketers, small business owners, and start ups; really anyone interested in Inbound Marketing and HubSpot. You do not need to be a HubSpot customer to attend a HUG.
The Toronto Hubspot User Group (HUG) is organized and sponsored by The Brit Agency. If you have any questions or would like to suggest content for the next event, please contact the Toronto HUG leader - david@thebritagency.com.
Did we mention: It's FREE to join and FREE to attend meetings (coffee and snacks included)