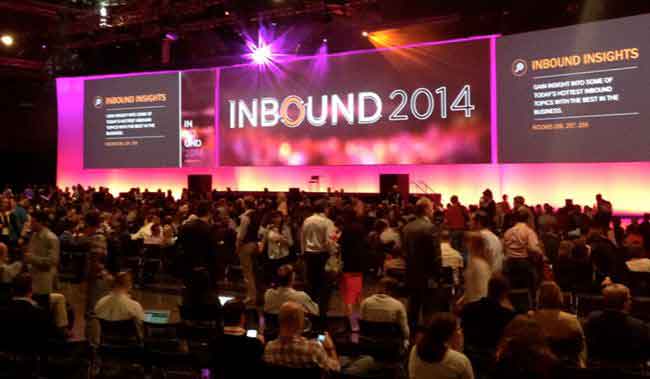 One of the biggest challenges we have as marketers is keeping up with an ever evolving industry. If we find it challenging, (and we're immersed in it every minute of the day), then some clients must find it impossible to keep up.
To serve our clients with the best possible advice we must be experts and be able to adapt to these changes in marketing and technology with agility and determination.
We need to stay on top of industry trends, remain current with industry news, constantly plugging ourselves into this new digital marketing world, so we can help ensure the success of our client businesses.
A big trend we've adopted over the past few years is what the industry has termed, Inbound Marketing.
Inbound Marketing is essentially the act of drawing leads to your website and building your brand awareness through creating high-quality content that your customers want and find valuable.
Content can range from anything to eBooks, infographics, email marketing, white papers or posting frequent blogs. We have found that leveraging many channels to distribute the content can be very successful for us as a business and for our clients. (Check out this popular infographic, which shows the shift from outbound marketing to Inbound Marketing).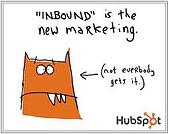 To illustrate the point that it's difficult for businesses to keep up with managing marketing campaigns that work, I met with a new prospective client this week and their situation was very typical of thousands of businesses out there - perhaps you can relate?
Their marketing consists of managing a series tactics ... they might do a bit of SEO, place a few PPC ads, be active in social media for a few weeks, blog very occasionally, and buy a list for email marketing.
They do all these marketing activities without measurement, planning and much thought and yet they wondered why they didn't get any leads. They had even hired small digital marketing agencies to help them - but that didn't work out either.
This particular company now realizes they can't continue doing this kind of ad-hoc marketing themselves, so they're looking for a lead generation strategy with a proven methodology. We proposed the Inbound Marketing methodology as the solution.
If you're a business with limited resources, then how do you manage all the moving pieces of Inbound Marketing, ensuring consistency in your messaging, accuracy in your delivery, measurement and relevancy for your audience?
As avid believers that Inbound Marketing works, we have achieved some great results generating thousands of leads. We've tried many times to manage the Inbound Marketing methodology and process ourselves using a wide variety of ad-hoc technology tools, but it has always been too complicated to be truly successful.
But there are solutions. There are a few technology platforms on the market that help you streamline the process to truly do Inbound Marketing and marketing automation.
But there is only one solution that truly stands above the rest, and the solution we choose as the best on the market - is HubSpot.
HubSpot is Inbound Marketing And That's The Way We Love It!

We've outlined below some of the main features we use from HubSpot software to do Inbound Marketing for our clients. And frankly these awesome features take the whole concept of Inbound Marketing to another level. By using the best marketing automation platform on the market today, we have the ability to customize content, personalize web pages, manage leads, integrate messaging across various social channels, and track results, all resulting in the ability to analyze the data to determine your marketing spend ROI vs. sales.
The Top 5 Reasons Why We Love Using HubSpot
Analytics
In order to measure the effectiveness of Inbound Marketing we must have the best measurement and tracking tools to help us analyze campaign data.
We combine the powerful analytics tools in HubSpot with Google Analytics to do just that. We can drill down into every detail of a campaign - every website touch point, every lead, every channel, every returning customer – showing the number and quality of leads resulting from specific marketing campaign efforts and pieces of content.
With these metrics, we can easily calculate the ROI for each of the campaign tactics. And that's what it all boils down to, right? How much of your marketing investment is returning to your company and how many quality leads and sales we drove with that investment.
Customer Relationship Management - CRM
In addition to all its marketing functionality, HubSpot has an awesome CRM to track leads right down from the top of the funnel into a sales reps hands. From social media engagement to page views, and form submissions, all the data about any contact is available in one place. The really nice thing is that the handoff to sales is seemless and then sales reps will be able to leverage many easy-to-use account management tools and reports.
Workflows & Email Marketing
HubSpot has the ability to more effectively (and efficiently) nurture leads by segmenting them into lists based on who they are, how they've interacted with your website thus far, and where they are in the sales process. This is so much more than standalone email marketing software.
Using built in email marketing, customized email messages to each of list, ensuring they see content that is relevant and valuable for their needs.
The email marketing capabilities in and of themselves, are well worth the investment in this platform. You can set up an email campaign in minutes, triggering sends based on your leads' actions – including page views, social media interactions, and even what form (or fields) they complete. Plus, with the nice templates they provide, developing your emails is a cinch. Just drop content, add call-to-action buttons, add a form, and you're done. Just hit send.
Landing Pages
For many of us, landing pages are where we capture our inbound leads. And with HubSpot, we create custom landing pages, without even giving the HTML behind these pages a second thought. They have fully tested page templates to choose from, which can be customized. Not to mention, the platform also provides A/B testing capabilities, which giving the opportunity to continuously improve landing pages to increase conversion rates.
Smart Fields & CTAs
How annoying is it when you land on a page that you've been to before and you have to fill out all your contact information again? If it annoys you, then let us be the first to tell you, it also annoys your potential customers.
But HubSpot has come up with a solution to fix that problem. By adding Smart Fields to landing pages, what fields a visitor has already filled out will be remembered and will be hidden from view if the visitor returns. Remember CRM / Contacts Database? Don't worry, all that information has already been captured for that lead and is stored in that profile, now we can add additional form data to it.
Another great feature of HubSpot is their Smart CTAs, which helps control which offers leads are seeing, based on their behavior. They will be served up different content depending on how they have interacted with the website. And we can also A/B test these CTAs to find out which messages resonate best, helping you tailor your offerings to increase your conversions.
Interested? We'd love to help you with your Inbound Marketing and give you a HubSpot demo contact us today!
About Terry Marketing
Terry Marketing (www.terrymarketing.com) is an Inbound Marketing Agency providing Inbound Marketing Services to small and medium sized businesses. We're focused on generating traffic, leads and sales and we're experts in the Inbound Marketing, lead generation process and how to increase website traffic, leads and website conversion rates. Terry Marketing is a Hubspot Partner, a certified HootSuite Ambassador agency, and is a certified Google Partner.

David Terry is CEO of Terry Marketing and Professor of Internet Marketing at Laurentian University. He has a deep knowledge in all aspects of Inbound Marketing, the Internet and Web technologies - as well as an understanding of the importance of how branding, marketing strategy and creative execution can impact business results. You can reach him by phone at 416.204.0255 or email at: david@terrymarketing.com or visit www.terrymarketing.com