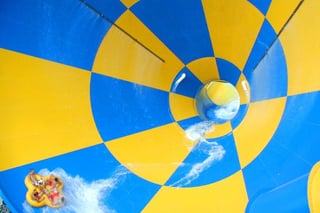 Generating qualified leads that can be converted into profitable sales revenue is a vital role in B2B business strategy and growth. Naturally, the more leads you get, the higher your chances of success. This is the basic foundation of Inbound Marketing.
When researching your product or service, most of your prospects will probably start the process with search, and more more often than not, that would be with Google search. What you're hoping for is that they will find your content and then find you by reading your website pages, reports, blogs, eBooks, videos, or maybe visit your LinkedIn company profile pages.
Don't forget that prospects are searching for different content at different stages of their buying process. We also have to take into account that B2B purchases can be for large dollar amounts and therefore the sales cycle can be proportionately longer with multiple stake holders getting involved at different stages.
This is what makes B2B Inbound Marketing the perfect fit for organizations looking to generate more qualified leads and grow sales.
B2B Inbound Marketing includes many marketing tactics including content creation, social media, blogging, video, eBooks, PPC and email automation to name a few. It's a methodology designed to attract traffic to your website, convert visitors into leads and nurture qualified leads to become sales.
Here are our four top-of-the-funnel tactics that we recommend B2B companies use to generate more leads.
1. The Right Content In The Right Place Focusing on Conversions
In the past most B2B websites were brochure-ware, offering only basic information and a way to increase awareness, or build brand equity. But the problem is, without a logical next step, website visitors simply scanned your website content and moved on. Unless the visitor filled out your "Contact Us" form you never figured out who was on your website, let alone what they were interested in.

When done right, Inbound Marketing can do a fantastic job here, specifically with content being used as the magnet to attract website traffic, but when you offer premium content such as an eBook (also whitepapers, webinars, how-to guides, infographics et al.), a website visitor may be happy to exchange their contact information for downloading that valuable premium content.

Once you have their email, first name and last name, you can proactively send personalized emails that will nurture them along the consideration phase of making a purchase, by answering common questions that will encourage them to move down the sales funnel.
2. Blogging With Keywords
We don't just recommend any old blogging, we recommend blogging focused on keywords. We find that this is one of most effective ways to attract new traffic to your website.
As long as you do it right, a blog is more likely to appear in search results than any other type of content. In order to dominate search engine results and be found, you will need to have a keyword strategy and a blogging strategy as a proven process that can attract highly qualified traffic to your website and generate a significant volume of leads.
3. Social Media Works For B2B Marketing
We have noticed that many B2B companies struggle to leverage social media and engage with their target audience.

By using social media monitoring tools such as Hootsuite or HubSpot's Social Inbox to monitor mentions of relevant keywords and hashtags. This will help you identify prospects who are actively engaged in the types of conversations that interest your organization and they could become great sales leads, so reach out to them.
HubSpot has found in its recent B2B study that LinkedIn is by far the most effective social media channel for B2B lead generation, converting three times as many customers as Facebook or Twitter.
4. Google AdWords and PPC Social Media Ads (Pay-Per-Click)
One of the ways we use PPC marketing is to quickly drive quality leads into your sales funnel. PPC marketing campaigns can be deployed more quickly than Inbound Marketing programs and their effects are often much more immediate. As PPC has been around longer, there are several robust tools including the Google AdWords platform itself to get meaningful data quickly from your campaigns.
Of course, we reinforce the belief that there is no substitute for the content-driven, organic search process for searching your exact product or service, but PPC ads can help drive extra leads.
Additional Lead Generation Activities To Consider
Webinars are great for informing your prospects about something that they are already interested in. A webinar is a relatively low-cost way to get your message in front of a huge audience, and to ideally attract a lot of leads. Find a topic that will appeal to your target personas, and plan a webinar on the topic.
Videos are the content type with the most viral potential as YouTube is the World's 2nd largest search engine and cannot be missed. If you ignore videos, you're neglecting one of the largest sources of lead-generating content available.
When you combine all these lead generation activities into your Inbound Marketing program they will work together to be a very effective form of B2B lead generation.
The Brit Agency is a B2B Inbound Marketing Agency providing SEO, Website, Social Media and marketing automation conversion services to small and medium sized businesses. We're focused on generating traffic, leads and sales and we're experts in the B2B Inbound Marketing, lead generation process and how to increase website traffic, leads and website conversion rates. The Brit Agency is a Gold level Hubspot Partner, a certified HootSuite Ambassador agency, and a certified Google Badged Agency Partner.