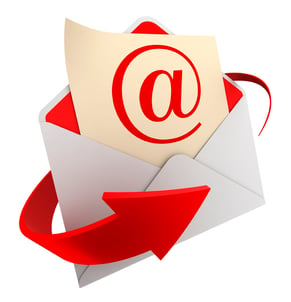 Even though there have been many changes to email marketing over the past few years, email marketing still remains an important part of the digital marketing mix.
Digital marketers rely on email for everything from engagement, lead generation, acquisition and retention.
When it comes time to measure email marketing performance, clickthrough rates (CTRs) are used most often. In a May 2015 study by Ascend2, marketers worldwide ranked the CTR as the most useful metric for measuring email marketing performance, cited by nearly three-quarters of respondents. Conversion rate was the only other option that came close.
However, not all emails are created equal, in the Ascend 2 survey, it was apparent that the biggest email marketing challenge respondents had was improving their CTRs. 53% of marketers cited low clickthrough rates as a challenge to their email marketing success, 12% higher than second place - lack of an effective strategy.
To improve these numbers, there are several things you can do to make sure you optimize your email CTRs.
In this blog I want to discuss a few email marketing tips that you can use to help optimize your own email marketing campaigns.
Here Are Some Email Marketing Tips Your Should Consider:

Get Your Email Mobile Optimization Figured Out
Firstly we want to make sure as many emails are being opened as possible, and that means the email has to be fully optimized for all platforms, including mobile devices of all sizes.
43% of all emails today are opened on a mobile device and it's pretty safe to assume that over the next few years that number is going to increase. Therefore make sure you test your email on mobile before sending it out. Remember, images, email size, and videos could be an issue for emails viewed on a mobile device, so tread cautiously.
Data from Movable Ink shows that mobile email opens (50.12%) have surpassed desktop opens (32.97%). What's more shocking is that, while 36.6% of people make purchases on desktop, a whopping 49.3% of people make purchases on smartphones.

People Who Open Emails on Smartphones Like To Minimize the Use of Images
It's a fact. Most people who don't like the way an email looks delete it instantly. This includes emails that look blank because the user has not allowed images to be viewed.
If the entire email is an image and the image has no alt text, then the email is a waste of time. Therefore create emails that are text and image based and minimize the image size. Try to use as few images as possible since a high percentage of people cannot see them anyway. When you do use images, always use very descriptive alt text so people who do not enable the images still know what your message is.
Create A Meaningful Offer With A Call-To-Action (CTA)
The most effective tactic to increase your CTR is to create an offer that people want to respond to, with a meaningful Call-To-Action (CTA).
A CTA is an engaging button or link that you place on your email to drive prospective customers to convert to leads through landing page forms. There are many different types of CTAs. They range from offering a free download, to linking to a useful document, to enticing you to fill out a form.
Place your CTA on your email in a location where it is easily visible and where it makes sense for someone to click on it. For example, you might put a CTA to download a free ebook in an email that describes new strategies for using your product. And don't forget - to get the best conversion rates, make sure the CTA clicks through to a landing page with a form.
Make Sure You're Compliant With The CAN-SPAM Act and Canadian CASL Laws
You should be familiar with email laws and what information you need to include in your marketing emails to customers. A part of this is to make sure you are fully compliant and your email list is follows the proper permissions for your country. Your users must know why they are recieving the email, and they can easily unsubscribe from your emails if they dont want to receive them any more.
Whatever you do, be compliant to the law and do not spam your lists at any time.
If You're An Ecommerce Company Remind People About Their Abandoned Shopping Carts
A study by Forrester found that 41% of online abandoned carts are due to consumers being unprepared to finalize their purchase. By sending out an email reminding people of their carts, this allows them to make the purchase when they are ready.

B2B Companies Need To Employ More Email Marketing Tactics
According to Spear, "best practice dictates that a frequency of at least one email per month is the minimum required to maintain some level of brand awareness." So email frequency is important to maintain.
And respond to those leads with marketing automation. B2B businesses lag behind when it came to responding to incoming leads; 40.5% of respondents didn't employ an auto-responder, which means prospects weren't getting the immediate attention many demand.
Use Emails To Be Nice
Send a welcome email to those who just signed up for your emails. And say thank you. Not only does this verify to people that their action achieved their desired result, but it's a great way to thank your customer. This is a classy and an easy way to build up your brand credibility.


Always Segment Your Emails!
People like to be treated different, making them feel special. This is where targeting different consumer groups really goes to your advantage. If you can segment your audience then do it. Targeted emails result in higher CTRs because you're sending content that is relevant to them. It goes without saying that if someone is interested in a topic, they will spend more time reading it.

For example, HubSpot discovered that those who segmented their email campaigns into multiple lists resulted in a higher click through rate per email.

Email segmentation can occur in a number of different ways – demographic segmentation, geographic segmentation, psychographic segmentation, etc.. Targeting audiences using these segmentation techniques can help giving more relevant content to your audience and garner you higher ROI for your campaigns.

Email Marketing And Your Brand Image
Make sure your emails are branded consistently.
This is easily accomplished by making sure your marketing emails have a similar colour scheme, include your company logo, a similar layout, and consistent language, while utilizing analogous fonts/typography.
As long as you carry over a similar style and design from your website into your email, people will know exactly which company sent the email.

We have found that a consistent digital brand experience through all media types and channels builds brand creditability as well as brand awareness.

Key Takeaways
Understanding basic concepts of email marketing best practices can go a long way in not only avoiding the trash and spam file with your target audience, but getting that audience to actually spend time reading your delicately crafted messages.
Improved email campaigns result in better trust between customers and businesses as well as ultimately, more CTRs and sales conversions.

Need help with your overall email marketing strategy? Contact the Terry Marketing team and we'd be happy to chat!

About Terry Marketing
The Brit Agency is an Inbound Marketing Agency providing SEO, Website, Social Media and marketing automation conversion services to small and medium sized businesses. We're focused on generating traffic, leads and sales and we're experts in the Inbound Marketing, lead generation process and how to increase website traffic, leads and website conversion rates. The Brit Agency is a Gold level Hubspot Partner, a certified HootSuite Ambassador agency, and a certified Google Badged Agency Partner.